Tom Henry has been a CCWP supporter and Corvette Enthusiast since the early years, which continues to today!...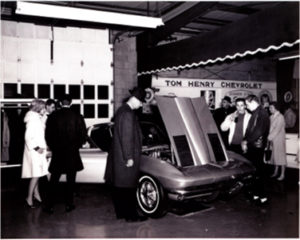 In early 1963, the Grand Opening of Tom Henry Chevrolet's new dealership was held.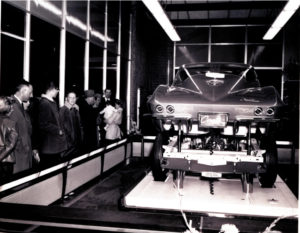 As part of the celebration, a trailer truck was brought in from Detroit - -the "Travelling Chevy Show" -- and included (in addition to this very special Corvette) cut-away V8 and in-line V6 engines, cutaway transmissions, and color-trim displays.
The Corvette would cycle up and down - at one point looking like a normal corvette - until the body would suddenly rise up off the chassis -- the headlights would rotate - and the doors would open.......the displays were built by Chevrolet Creative Services -- a division of General Motors.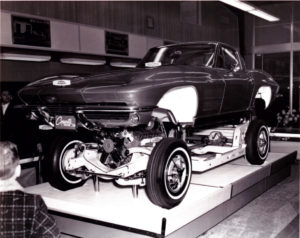 1920 - Humble Beginnings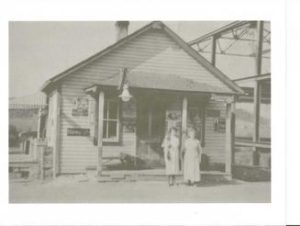 This is where it all started in "Callery Junction, PA" with our first "Henry's Service Station", circa 1920.  
The superstructure next to the store would become Henry's Service Station - store...Ice cream parlor and soda fountain, and dance hall.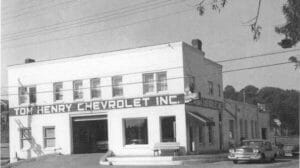 Thomas B. Henry
  signed a Sales and Service Agreement on February 14, 1958 to become a Chevrolet Dealer after purchasing the "Marshall and Marks" Chevrolet Dealership in Bakerstown, PA.
...Present Day Pride
HONEST FAMILY ATMOSPHERE. SERVICE THAT EXCEEDS YOUR EXPECTATIONS... Same great product without the large dealer gimmicks.
A view of the new building -- and in the foreground where the old building once stood - March 2013