I have mixed feelings and it just doesn't feel right for me…. What about you?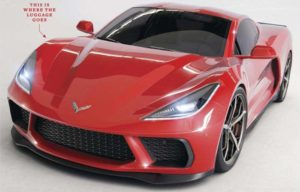 "Our friends at Car and Driver Magazine have rendered the mid-engine C8 Corvette for the May 2018 Issue which features the article "25 Cars Worth Waiting For". The accompanying article also features a couple more renders which we have below.
The article is written by Daniel Pund who lays out the various engines and equipment that Car and Driver thinks will be available on the forthcoming C8 Corvette. Most of this info has already been speculated and written about, but we'll share a couple of the nuggets available from the text.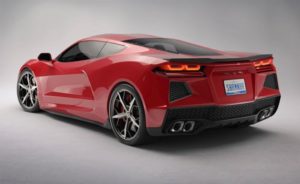 The conventional wisdom is that an upgraded LT1 with 500-hp will be the base motor and its inclusion in the line-up helps to keep costs down. Two optional motors will come afterward, a naturally aspirated 5.5-liter DOHC V8 engine capable of 600-hp and a 8000+ rpm redline will fall into the middle of the lineup while a twin-turbo 5.5-liter V8 will make around 800 horsepower will serve as the top level engine.
But wait, there's more!!
Within a couple of years following the introduction, Car and Driver says the C8 will offer hybrid power with the addition of a 200-hp electric motor packaged in the front to turn the front wheels and providing at or near 1,000 horsepower total.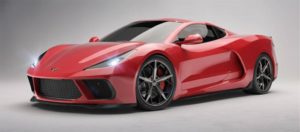 Car and Driver also proclaims the clutch pedal and manual transmission is dead for the C8 and in its place, Chevy is working with Tremec to develop a new eight-speed dual-clutch automatic transmission with paddle shifters.
Finally, what we thought may be a feature of the C7 ZR1 is the active aerodynamics which includes a rear power-operated spoiler while up front, Chevrolet will utilize a front axle lift system to change the angle of the Corvette and its front aerodynamics based on the car's speed.
The May 2018 cover and the full article were posted on the Corvette Forum so check it out here. "