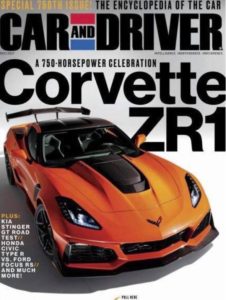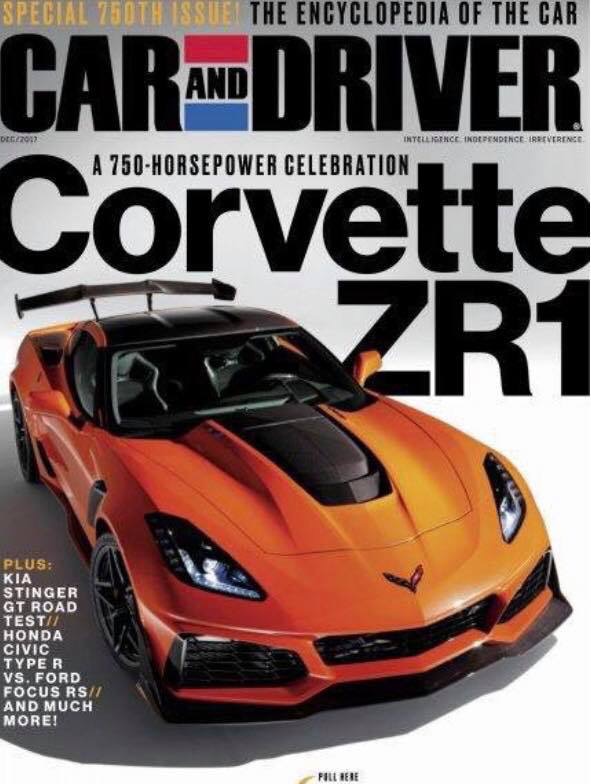 You either love it or hate it is my initial thought. The aggressive front-end and grill and air ducts are really different and dramatic to say the least.  I like the hood lines however.
"To put things into perspective, the last ZR1 was produced in 2013 and it made 638 horsepower. Although this is a respectable output, it is still over 100 horsepower shy of the claimed 750 horsepower 2019 version. According to reports, the 2019 Chevy Corvette ZR1 will most likely use the same 6.2-liter V-8 found in the current Z06, but with improved cooling. By just looking at the front vents and fascia you can assume the additional intakes help combat over heating. Without sounding like a total moron, I have to admit the nose looks similar to the 2016 Lamborghini Huracan, or closer than it did in previous years.".. Says TheDrive, Max Goldberg  http://www.thedrive.com/news/15894/images-of-the-2019-chevy-corvette-zr1-may-have-just-leaked
"The specifications call out an LT5 V8 making 750hp and 680 lb-ft of torque. That V8 is supercharged and the 750hp number happens to correspond to the 750th issue of the magazine itself. Pricing hasn't been announced but Car & Driver figures it will sell for around $120,000.
Running down the rumored specs we see a 7-speed manual or 8-speed automatic as the transmission options. The ZR1 will get wheels that are half an inch wider on the front compared to the Z06. Mag Ride suspension is tipped as standard along with carbon ceramic brakes.", says Shane McGlaun from Slash Gear… https://www.slashgear.com/2019-corvette-zr1-leak-reveals-750-horsepower-09507446/